Whether you are searching for a piece of land to build custom or picking a home in a new community, having an agent to represent you in the transaction is free and extremely useful. In Sarasota, the builder's exchange has made an agreement with the realtor association that they do not offer a lower price without an agent. So take advantage of this!
Here Are a Few of the Reasons Representation in New Construction is Critical:
Project meets time deadlines
Home is inspected during build to verify subcontracted work is done correctly
Market knowledge to know which community and builder fit your needs
Knowing what to ask for or negotiate in the contract
Helping gather what type of financing may be best for you
Buffer between you and the builder saving emotions on both sides
Making sure you have the best resale value in our market
Knowing which upgrades are better left for later and what needs to be done during the build
Using a realtor creates a fiduciary relationship in which the agent must look out for the buyers best interests – which is doesn't exist with a new home sales staff or builder. This includes making sure a buyer is not buying something overpriced for the market, providing insight into the builder practices and process, keeping leverage on the builder during the construction process.
We have worked very hard to secure long standing relationships with many of the of the builders and their sales staff in the area and use these connections for your benefit. We are not married to one community or another and are able to compare apples to apples. Don't sell yourself short and FEEL like you are getting a good deal, GET one.
Don't forget that new construction completion can be up to two years out, so you need to plan ahead. Don't wait until the last minute and be forced to buy a resale if that is not what you want.
If you are interested in new construction in a community in the Sarasota area or if you are interested in finding a homesite on which to build and/or need to find a builder that is going to give you what you want, call Katy McBrayer today.
We are proud to be the exclusive marketing partner for the following select group of builders and developers:

Tucked between Sarasota and the award-winning beaches of Siesta Key, Granada Park proves that you can live in a gated enclave of all-new homes while still residing in a classic West of the Trail neighborhood. Custom-tailored three- and four-bedroom homes come with high ceilings, rich finishes, gourmet kitchens and charming porches. A model home is now open and available for leaseback.
Its sleek contemporary design has so captivated buyers that 90% of its 141 residences are already sold. Still, VUE Sarasota Bay—now under construction—has something for every buyer in search of luxury waterfront living in downtown Sarasota. Imagine waking up every day to breathtaking water vistas, brilliant blue skies and an exhilarating cityscape. Iconic in design, VUE soars above Sarasota Bay in a remarkable local that places the finest in downtown living at your doorstep. Join in the anticipation of an unmatched lifestyle that can only be found at VUE Sarasota Bay. Available residences include Penthouse condominiums with unique outdoor kitchen on large terraces, as well as Plaza Level options with sweeping water views.


Located at the gateway to the historic Burns Court neighborhood, this iconic addition to the Sarasota skyline blends zen-like aesthetics with luxurious urban appeal. An exclusive 10-story boutique development of 17 deluxe residences, Sansara is perfectly attuned to downtown Sarasota, within walking distance of the farmer's market, restaurants, theaters, organic markets, night life and more. The amenities level consists of a relaxing pool, private spa, pool-side cabanas with day beds, fire pit, outdoor kitchen with bar and a private gym with yoga room. An escape for body, mind and soul, these amenities will balance the flow of energy by utilizing natural elements such as rich woods, bamboo, water features, stone and a thoughtful selection of native plant species.
Rising to the top of Sarasota's dynamic downtown renaissance, The Mark introduces the exciting new destination for those seeking to live, work, walk and play in the center of it all. The Mark surrounds you with all the world-class attractions Sarasota has to offer — from beaches and boating to arts and culture. When you live here, each day dawns with endless possibilities, many of the finest just a few steps from home.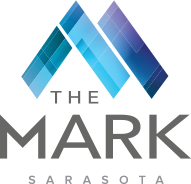 Coral Caye is a 33 acre, gated enclave of 95 architecturally-distinct single family residences located in the heart of Cape Haze surrounded by a nature preserve and just minutes from Boca Grande. Coral Caye is a low maintenance community, with landscaping and lawn care included. At the heart of the community is the lively Residents' Clubhouse with Pickle Ball Courts, Social Fitness Center, screened outdoor gathering area and a classically designed pool. Two and three bedroom homes and courtyard homes created in the architectural style of the British West Indies. Match your lifestyle with your home through numerous floor plan options, a wide range of material and trim selections and ability to customize.
Edgewater at Hidden Bay is located in Osprey, Florida, midway between Sarasota and Venice. With its many family run restaurants and businesses, Osprey is a small town full of charm and character. Bordering Little Sarasota Bay, an important waterway for the area's abundant recreational lifestyle, is where you'll find Edgewater at Hidden Bay. Go To Website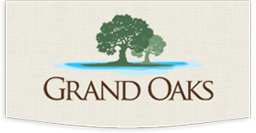 Now in its final phase, only a few opportunities remain to purchase in this new gated enclave of just 55 single-family homes, minutes from historic downtown Venice and the Gulf of Mexico beaches. The two- and three-bedroom floor plans with numerous design options are accompanied by a rich amenities package including a Resident's Club with classically-designed pool, outdoor grill, dining area; and fire pit with seating.